How to invest and build your own mill
                                       ——   Why chose Hongdefa machinery?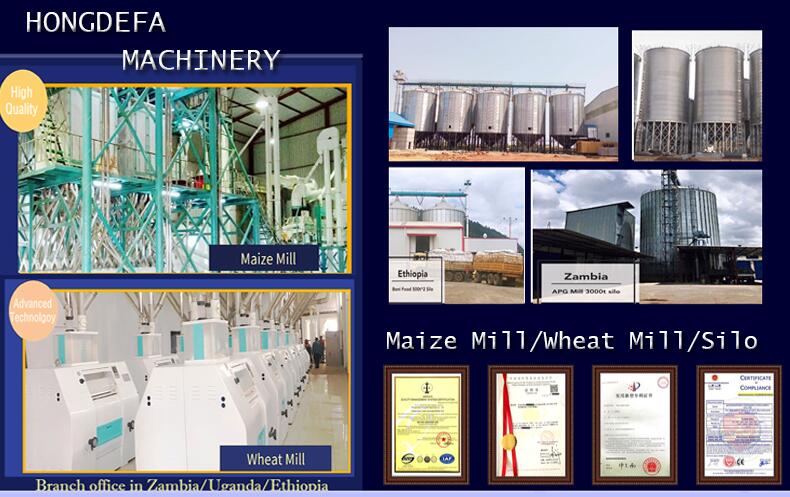 Although there are many flour mills on the market, the high demand for all kinds of flour makes it still profitable to develop a flour business by establishing small or medium-sized flour mills. Especially in the current post-epidemic era, countries are promoting the development of the grain industry, and the African grain industry has great potential, and there is also a great demand for wheat flour and corn flour. So now it is a great opportunity to invest in a flour mill of our own.
Moreover, there are not many things to consider when setting up a mill of your own. There are only four things: land, labor, raw grain, and equipment. Among them, the first three are relatively simple. For those with investment intentions, the harder one is the last and most important thing, which is flour processing machinery.
Now there are too many substandard grains processing machinery on the market that confuses investors . This has also led to the choice of a good flour processing plant is a very headache . Then some people may ask , why should the flour machine processors are selected ? is it necessary ? Let me tell you : It is very necessary to choose a good flour machinery manufacturer to carry out long-term cooperation . Because it's not like you don't need after-sales service after buying small commodities . What you are going to buy is a large-scale flour processing production line . You will also need a series of after-sales services such as installation , commissioning , spare parts and so on . So it is necessary to choose a good flour machine processor . So how to choose ? Let me tell you next .
The first point is that you have to inspect this flour machinery manufacturer from many aspects, such as its product quality and reputation. Because the flour processing production line produces grain, it must establish a complete product quality assurance system and quality control index system throughout the production process, have product quality assurance institutions and inspection and laboratory facilities, and maintain a good product quality credit record. For example, our "HONGDEFA MACHINERY" has various certificates, such as SGS, ISO, etc. to ensure the quality of the flour machinery we produce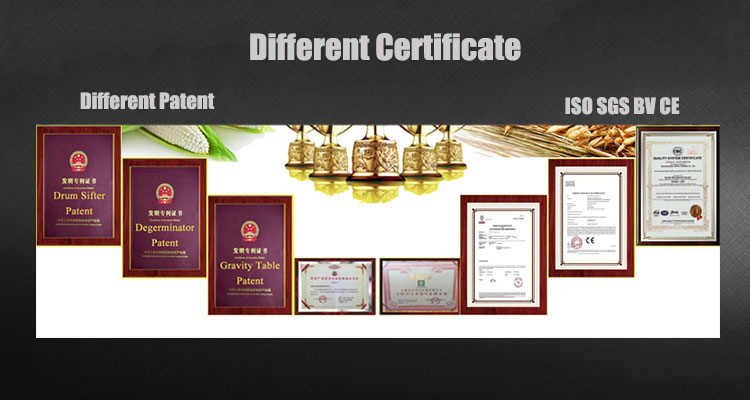 The picture above is part of the certificate of our " HONGDEFA MACHINERY " .
Our " HONGDEFA MACHINERY " has been making flour machinery of nearly 40 years , and our products sell well in Africa , South America , Asia and other places . Especially in Africa , almost every country has our equipment . And over the past few decades , our customers have only praised us . This is a symbol of the strength of an excellent flour machinery manufacturer .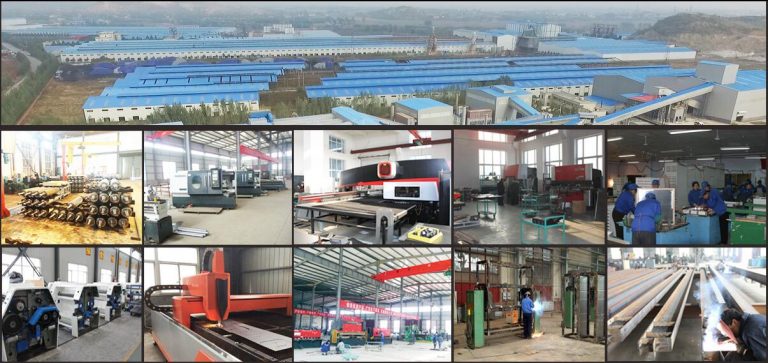 There are many advantages of having your own factory. Firstly, it can save you an intermediary fee. Secondly, when you are in the factory, the delivery time and the price are more convenient to talk about. Finally, you can also come to our factory to check our qualities. Wait,these are things that a single trading company can't do.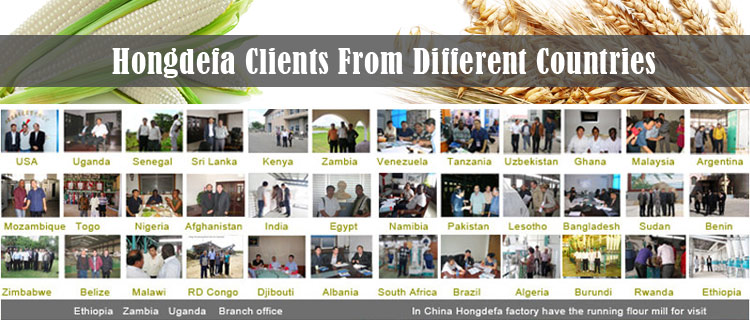 The second point are to see whether this flour machinery manufacturer is a factory or a trading company . I suggest you choose a flour machine manufacturer with its own factory . For example , our " HONGDEFA MACHINERY " has its own factory .
The third point are to look at the after-sales service of this flour machinery manufacturer.For example,our"HONGDEFA MACHINERY " professional technicians provides instructions in installing,debugging machines,building plants and silos. Training will help ensure the normal operation of equipment and reduce downtime.In this way,the quality of the finished product will be guaranteed.We can also help transform the old factory building according to the customer's situation.
And our professional technical team can help customers efficiently solve any problems of flour production.We can check the equipment regularly and provide you with equipment operation guidance when you need it.
And we have three offices in Africa, namely Ethiopia, Zambia, and Uganda.If there is any problem,we can help you solve it quickly.This is also not available in other flour machine manufacturers.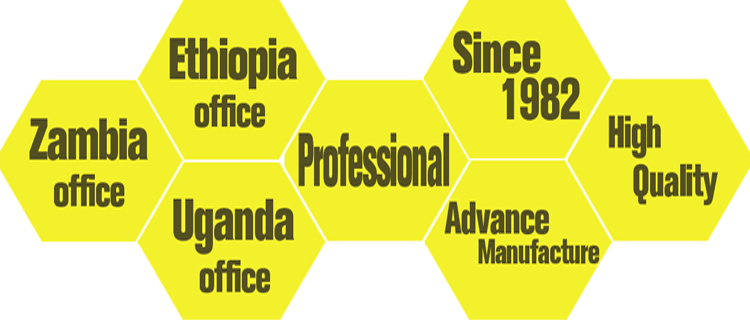 The above is all the conditions for selecting a long-term cooperation flour machine manufacturer. If you have any needs, please contact us directly, and we will contact with you in 24 hour
Phone/whatsapp: +86 13673181716 
E-mail: helen@hdfmill.com